NEW! Planet Furniture (Yorkshire) Ltd. – Kitchens, Bedrooms, Bathrooms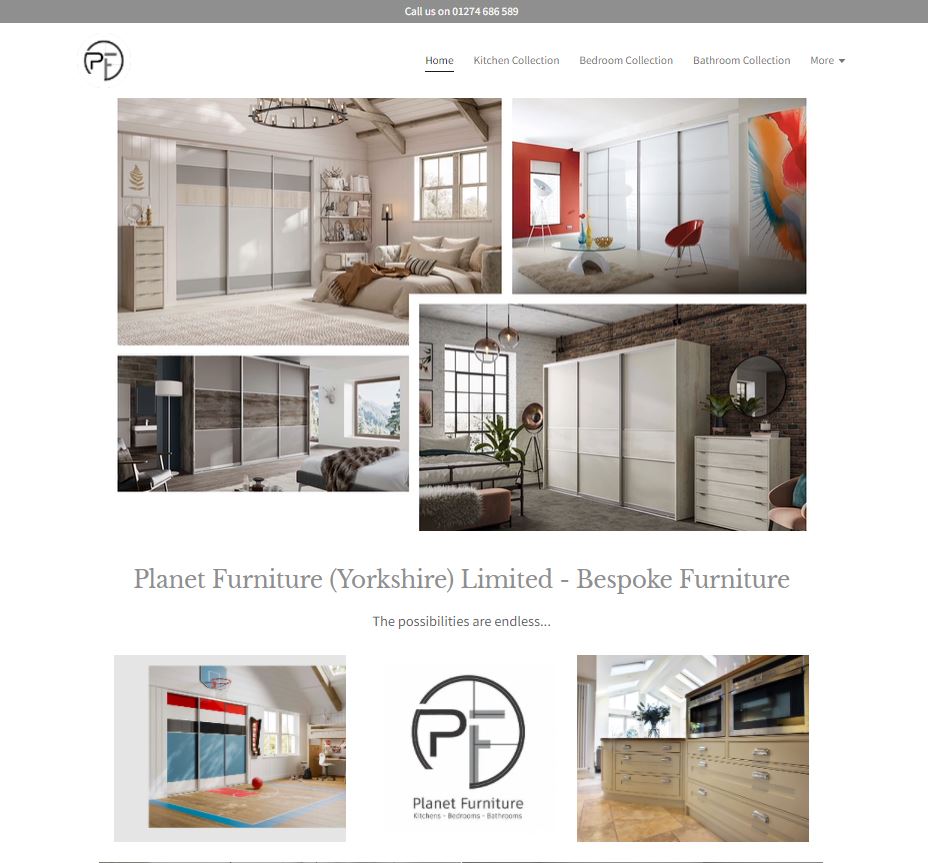 We are pleased to announce the launch of the new website www.planet-furniture.co.uk for our sister company Planet Furniture (Yorkshire) Limited. The establishment of Planet Furniture is related to an exciting and at the same time simple history. Our custom-made furniture manufacturing company was founded on the inspiration of our clients. It has sought to satisfy their needs and transform their dreams into reality.
''For many years, we have received a lot of praise and gratitude from our customers for the bespoke furniture that we made as P.E.C. These kind words of appreciation inspired the creation of Planet Furniture (Yorkshire) Limited '', says Sohan Panesar, the company's founder.
There are many companies that produce custom-made furniture. However, they do not offer so much choice as they announced in their ads and commercials. This is what sets Planet Furniture (Yorkshire) Limited apart from other companies.
''Planet Furniture is to give the discerning client the possibility of an unlimited choice of design. The customer will be able to decide on every detail, from the type of material the furniture will be made of to the colour and the design. We have created something unique that meets all customer needs. With us the Possibilities are endless… '' says Sohan Panesar, the company's founder
''Our strength is an experienced team. – adds Sohan- We invest in the best equipment and advanced training. Our employees, from the sales team, designers, production staff to management, put in all their heart and skills to ensure that the finished product meets the highest standards. We have attractive prices, great materials, and a talented team.''
In Planet Furniture (Yorkshire) Ltd.'s offer, you will find not only custom-made furniture for the kitchen, bedroom, or bathroom but also for a pantry, utility room, home office, media room, library and more.

Click, check, and ask for a quote www.planet-furniture.co.uk

Possibilities are endless …
#Together #PEC #PlanetFurnitureYorkshireLimitekd
#Possibilities #PF #PlanetFurniture #PlanetFurnitureYorkshireLimited #PlanetFurnitureYorkshireLtd #manufacture #property #business #Construcion #interiordesign #furniture #bespokefurniture #kitchensfurniture #bedroomfurniture #bathroomfurniture #bradfordbusiness #British #Bradford #WestYorkshire #Yorkshire #UK #posiibilitiesareendless…