Social Value Certificate for P.E.C!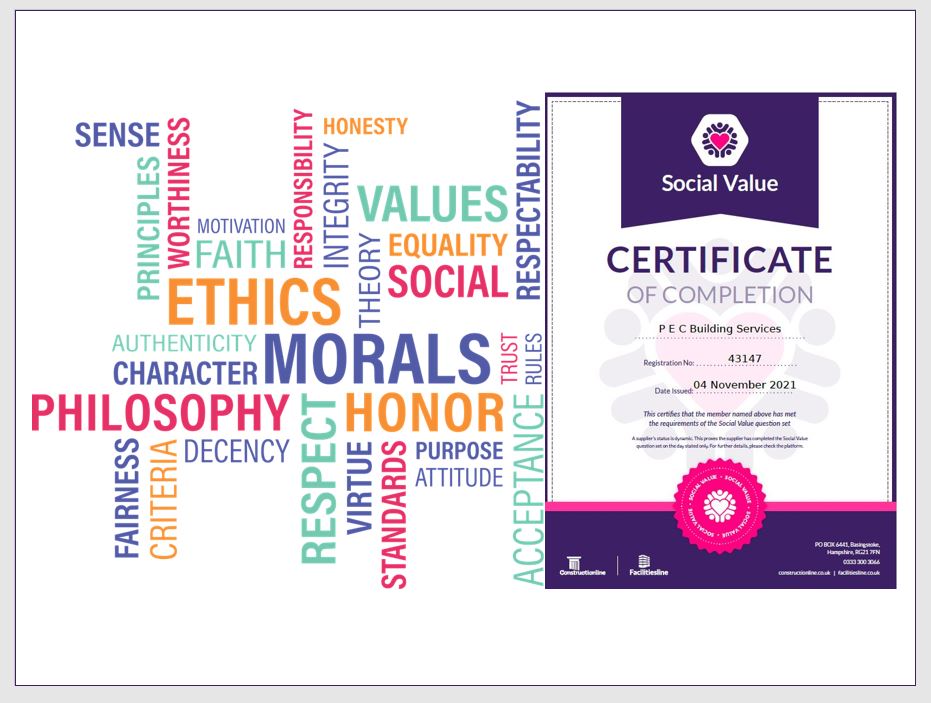 We are delighted and proud to announce that, after a thorough qualification process,
we obtained our Social Value Certificate. This certifies means a lot to us!
We have met the requirements of the Social Value criteria.
Social values include respect, community, and responsibility, which have always been important to us.
We are proud that we care.